Our History

The Santoku America, Inc. plant in Phoenix, Arizona, USA, was built in 1966 by Nuclear Corporation of America (NUCOR) and was then known as Research Chemicals. It began as a rare earths separation plant, and, from its beginning, was one of the few places in the world that excelled in the production of a wide variety of rare earth products,
including bulk metals and alloys, fabricated custom shapes, sheets, and foils, and high purity oxides and salts. As markets for rare earth metals and alloys expanded in the 1970s and 1980s, additional vacuum induction melting technology was installed to meet this growing demand. In 1988, Research Chemicals was purchased by Rhône-Poulenc, Inc. (RP) to expand their leadership in separated rare earths into the areas of metals and alloys. It became one of the world leaders in the production of rare earth alloys for the magnet industry, such as neodymium-iron-boron and samarium-cobalt. Other specialty rare earth alloys were also produced for magnetostrictive, magneto-optic, refrigerative, hydrogen storage, and battery uses. Additionally, the Phoenix plant's broad analytical experience with rare earth metals, alloys and compounds has made them a world leader in the field of rare earth analysis. In 1998, RP split the company off into their newly created Rhodia division, where it became part of Rhodia Rare Earths, Inc. We continued to uphold our leadership in the rare earths industry during these transitions, and still do to this day, although the rare earth oxides and salts business that we specialized in for many years remained with Rhodia after the sale of the Phoenix plant in 1999 and is no longer part of our domain.

During the same period (the 1960s), Santoku Metal Industry

Co., Ltd. of Kobe, Japan, also became a renowned rare earths supplier. Among other things, they established an extrusion process for manufacturing lighter flints, supplying 1/3 of the world's demand, and established a solvent extraction method for europium to supply large amounts of highly pure europium oxide. In the 1970s, they were the first to develop oxide fused-salt electrolysis, which made possible the large scale production of mischmetal close to the composition found in the raw material ore.

In the 1980s they received subsidies from MITI (Ministry of International Trade and Industry) and the Science and Technology Agency of Japan to research the manufacturing of hydrogen storage alloys, and the melting and refining of high purity rare earth metals in an electro-beam furnace. Then, in the 1990s, Santoku developed rare earth alloy manufacturing using the rapid quench casting methods used today.

Our Future

Santoku Metal Industry Co., Ltd. (renamed Santoku Corporation or STC in April, 2000) is currently a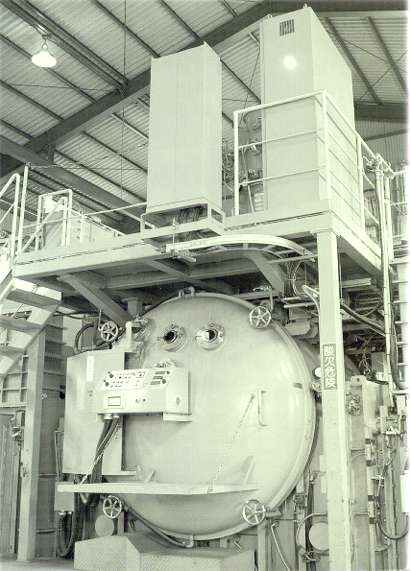 worldwide leader in the production of both mischmetal-nickel based alloys for the rechargeable battery market and rare earth alloys (NdFeB and SmCo) for the magnetics market. In October, 1999, Santoku America, Inc. (SAI), the North American subsidiary of Santoku Corporation, purchased Rhodia Rare Earths' metals and alloys business. With this purchase, STC's goal of establishing a rare earth metal and alloy manufacturing and R&D base outside Japan was realized.

For SAI, which was originally established as a marketing arm of STC, this purchase meant that SAI would now have a North American manufacturing site for the sale of its rare earth products in North America and throughout the world. In addition, SAI now had a state-of-the-art Research and Development Laboratory that could assist in solving technical issues for customers as well as complete long-term R&D projects for the future growth of the company. By combining STC's existing technical expertise and worldwide leadership with SAI's expanded manufacturing and marketing capabilities, SAI is primed to be a major force in the foreseeable future in all rare earth metal and alloy markets. Much of this future leadership will be due directly to the installation of state-of-the-art production technologies and the success of SAI's strategic research & development projects.