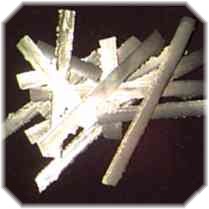 Santoku America, Inc. has been one of the world leaders in high-strength magnet alloys, such as neodymium-iron-boron (Nd2Fe14B) and samarium-cobalt (Sm2Co17) alloys, since the 1980s. Applications for our alloys can be found in the computer industry (hard-disc drives), the automobile industry (motors, generators, etc.) and for use in MRIs. These high-energy permanent magnet alloys are available in ingot, billet, strip, and coarse powder forms, and are produced exactly to customer specifications.
Key Benefits
Variability and confidentiality between each customer's specification is maintained.
SAI's rare earth alloy products have been ISO-9002 certified since 1995, meaning our alloy products go through strict quality assurance steps before release.
Permanent magnet alloys are energy efficient and environmentally friendly.
Different forms available offer a wider range of applications.